RELEASE: MR022: SweetPeaPod - Letters to Verdroid, Memoirs of building a broken bear
Released by: MockRadar
Release/catalogue number: MR022
Release date: July 02, 2013
Cover Art: Cheomap
Genre: PowerElectronics\Breakcore\Noise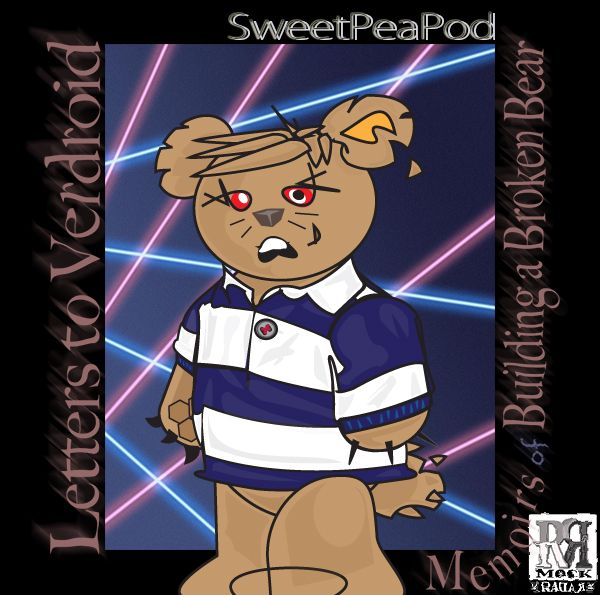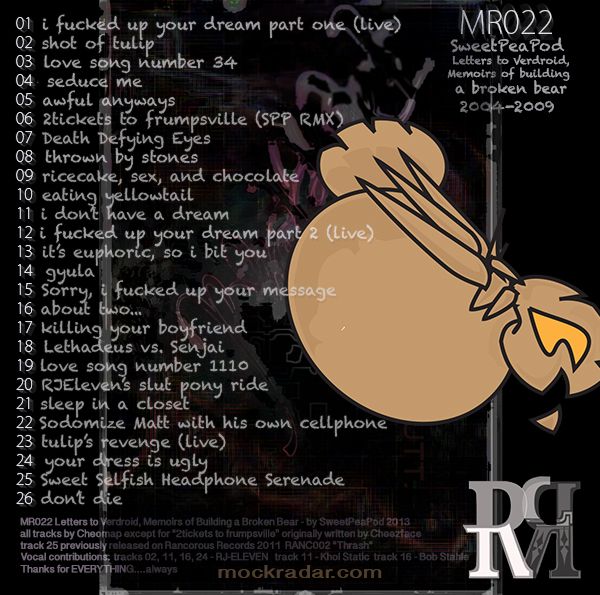 MockRadar
's latest offering comes in the form of one of it's co-founder's contributions to the label's ever growing catalog of eclectic underground electronics. The history of the release is hidden in it's title, it originally came about in a series of correspondences
Cheo
had with
Verdroi
d via e-mail, sharing musical exploits. "It would sound great all together in a full album" being the consensus.
Each tack for this release has been re-mastered by
Che
o and represent's the classic
SP
P sound from the creator himself. Carefully crafted tonal distortions are a trade mark of his characteristic style and plenty of finely honed offerings are on display here. You will find works ranging from 2004-09 respectively. The album also showcase's some rare live performances and as well many unreleased gems. "
Memoirs of building a broken bear"
Is a histrionics lesson through the career of one of underground electronic's true pioneer's. And we are proud to offer you this definitive collection in all it's purity.
Direct Download:
https://ia600905.us.archive.org/5/items ... 20Bear.zip
" onclick="window.open(this.href);return false;
http://soundcloud.com/mockradar/mr022-sweetpeapod-letters-to
#esoteric #eclectic #electronics #noise #ambient #hardcore #breakcore #breaks
http://mockradar.com/
" onclick="window.open(this.href);return false;