RELEASE: MR018 - "SplitFaceHairFish vol.5" Mike Rhino vs. Onichomp
Released by: MockRadar
Release/catalogue number: MR018
Release date: Feb 20, 2013
Genre: Industrial/Hardcore/Noise/Breakcore
MockRadar
offers up the next installment in our widely influential and critically acclaimed
"SplitFaceHairFish"
series.
SFHF vol.5
showcases the unmistakable talent of Recruitment Round Two winners,
Mike Rhino
and
Onichomp
. Bringing the noise in more than just a sense of the statement. You can expect distortion filled soundscapes, brutal in your face rhythm's and a true representation of what the modern day noise scene has to offer.
Hailing from Brighton UK,
Mike Rhino
scourges the masses in his debut release on MockRadar, with punishing car crash influenced kick drums and eerily dark sample's dug out from some unknown bowels of the nine hell's.
Mike Rhino
is hammering a new face onto the anvil of Industrial Hardcore and bringing that factory machine sound to the forefront with punishing drum machine edits and a technical proficiency in flawless delivery.
From Christchurch New Zealand,
Onichomp
has a signature style all his own. Showcasing a unique mastery of the distortion unit, methodological manipulation of break beat cacophony, and a frequencies range in melodies heretofore unheard of.
Onichomp's
commanding conveyance of frenetic energy and disciplined comprehension of composition has his inauguration onto the
MockRadar
roster leaving all our listeners begging for more, and our staff eager to distribute further demonstration's of his exclusive sound.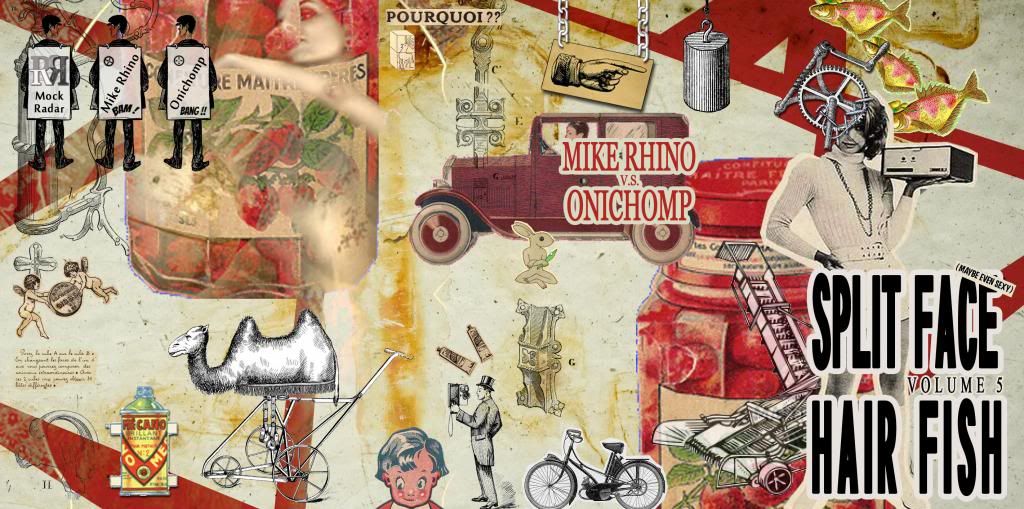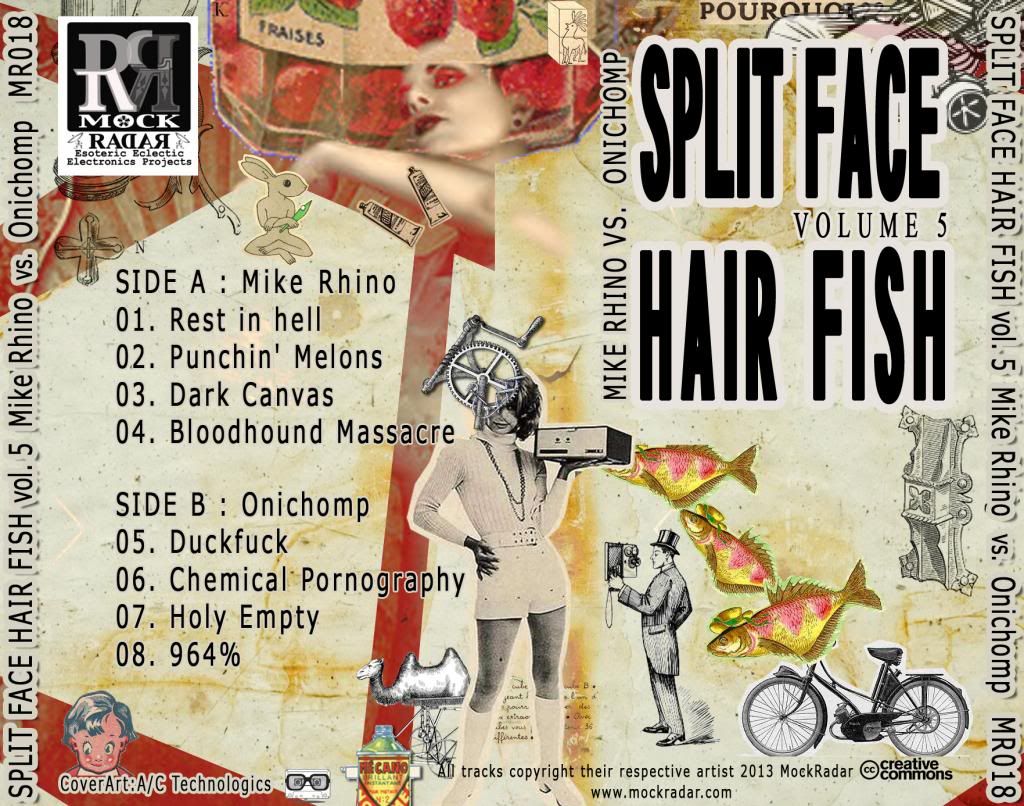 http://soundcloud.com/mockradar/mr018-splitfacehairfish-vol-5
Direct Download:
https://ia601607.us.archive.org/33/item ... ichomp.zip
" onclick="window.open(this.href);return false;